The Microsoft Global Media Briefing of 2011 kicked off at 12:33 PM Eastern Time with suspenseful underwater and exhilarating above ground gameplay footage of Call of Duty Modern Warfare 3. The game seemed to process a tad slowly at points, but features a mostly enjoyable methodical pace for players as they advance through the war torn landscapes of the United States. Oddly, it featured a slow-down mechanic that allowed for precision shooting that seemed incredibly out of place amidst the lively and brilliant atmosphere of the Manhattan skyline that was being bombarded by the invading Russian forces. Though this slow-down mechanic was included in Modern Warfare 2, it seems more prevalent in this more of the same Call of Duty title.


CoD:MW3 will be released on November 8, 2011.
As the footage came to a close representatives from Infinity Ward and Sledgehammer Games approached the stage claiming that it would be the "most epic Call of Duty" ever.

Don Mattrick, from Microsoft Interactive Entertainment, then came onto to stage to welcome everyone to the show while noting that "last year was the biggest year in Xbox history." He cited that the year to come will be just as good, if not better as it will feature the hottest Blockbusters, Kinect, Xbox Live entertainment and "a new way to enjoy television."

Crystal Dynamics was then welcomed to the stage to give a preview of the new Tomb Raider game. They emphasized that the story focused on the growth of Lara Croft from a scarred twenty-one year old women to becoming the Lara Croft we all know and love. The demo featured classic Tomb Raider gameplay as the now seemingly human Lara fights for her life although she is writhing in pain. The game features spectacular quick time events, and the use of survival instincts amidst an open environment as Lara seeks to escape the cavern in which she is trapped.



Tomb Raider will be released in Fall 2012.

This suspenseful presentation was followed by Peter Moore, the President of EA Sports, who cited that all their sports titles are fun, exciting and realistic. It was then announced that Tiger Woods PGA Tour, Madden NFL, FIFA, and another sports title that has yet to be announced and will be released later this year. He then noted that the other forthcoming Electronic Arts titles such as The Sims 3: PETS and Family Game Night Four will feature connectivity with the Kinect through the use of voice activation.

Moore subsequently welcomed Dr. Ray Muzyka to the stage who introduced Mass Effect 3 to the audience in stating that it was "all about kickass action." He then continued to note and illustrate that in addition to the gameplay that fans have been accustomed to, that it would also support Kinect voice recognition through the use of dialogue and issuing battlefield commands. These orders were easily understood by the highly responsive Kinect.


It's all about battles on a massive scale.
This was followed by a slightly odd, yet exciting and explosive slow-motion trailer of Tom Clancy's Ghost Recon Future Soldier. This interesting trailer was followed by Ubisoft noting that they have supported Kinect since Day 1, but confessed that they haven't used Kinect from anything beyond sports, dance and fitness titles. It was announced that the "Gun Smith" feature included in the game will allow for players to customize and optimize the inner workings of each gun. These features were responsive and easily accessed through voice commands that will now be included in all future Tom Clancy titles. The gameplay left a little to be desired, but is nonetheless likely to be a worthwhile title for all FPS fans.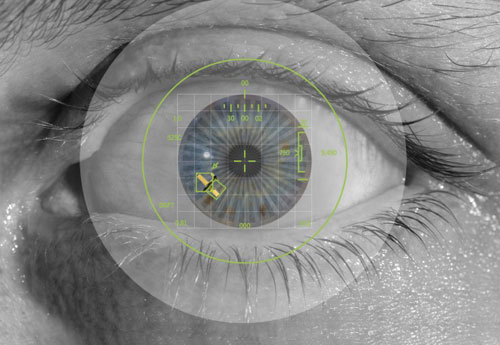 It's all about precision with Tom Clancy: Future Soldier.


As a change of pace, Marc Whitten from Xbox Live announced the importance of social media, and how Xbox would seek to achieve their goal of providing the "entertainment you want" for all its users. He noted that their content would grow from hundreds of thousands to millions through the introduction of both Youtube and Bing on the Xbox interphase. Unfortunately this was a highly monotonous presentation as Marc continually repeated the same catchphrases that quickly became flat out annoying. These include "effortless discovery" through the power of voice control, "Xbox find it" and that "TV is more amazing when you are the controller."


Whitten also noted the importance of Partnerships and that Xbox Live T.V would indeed be a reality this Fall as Xbox has joined forces with leading television providers in North America and across world such as the UK's Skye TV, and Australia's Foxtel. This announcement was quickly followed by UFC President Dana White who sprouted that the UFC's "best fights in the world" will be on Xbox Live in allowing you to order fights, watch live weigh ins, and engage in points-based leaderboards for picking the outcome of fights by both fighter and mode of victory.

Phil Spencer from Microsoft Studios then made his first appearance on the 2011 stage in reminding the Xbox faithful about the "power of interactive television" and that Microsoft was going to continue change "definition of entertainment." However, he did note that regardless of what Xbox accomplishes in the other facets of its console that it is and always will "be about games."

Exclusives can make or break a system, and the Xbox conference finished by unveiling the majority of their upcoming titles:

With 1 million pre-orders for "the most polished [Gears] game to date," Cliff Bleszinski claimed that the series is generation defining. He subsequently welcomed Ice-T, the voice of Griffin, to the stage in rightfully stating that Gears is "always better with a friend." They demoed a battle against the Levithan that was both lively and true to the series' namesake.



A Look at the Gears of War 3 Collector's Edition.


Crytek followed up with the previously unannounced based bloodbath that is RYSE which is set in the ever popular ancient Rome. The story driven game looked quite impressive, and ought to help usher in a new direction for Microsoft's Kinect.

The heavily awaited Halo Combat Evolved Anniversary edition that will feature a fully remastered campaign, and multiplayer levels was then put on display. It hits shelves on November 15, 2011.


Forza 4 is sure to preform.


Dan Greenhaven thencame forth with Forza 4 in-game footage that featured "stunning graphics, coupled with wild innovation and fun" for the "ultimate car community" to "find its home for all things automotive." The fourth entry of the popular series looked impressive, and is likely to receive high scores from all reviewers.

Lionhead studios Peter Moly then presented Fable: The Journey that seeks to connect players to the world of Albion in a never before way through the use of Kinect. This was illustrated in the demo he presented where players fought from a first person view while horseback riding.

Phil Spencer then remerged on the stage to announce that award-winning indie game Minecraft would be out this winter on Kinect.


This is MINECRAFT!


He continued to note that through collobration with Disney that their new title Disneyland Adventures would be released this upcoming holiday season. The underlying idea is to bring "the magic of visiting the [Disneyland] park to millions of homes" as the developers have created the entire park for players to explore. It appears to be a heavily interactive and well-made Kinect that features countless mini-games featuring all the Disney characters including Peter Pan, and Donald Duck.


This presentation was followed by the disappointing Star Wars for Kinect. Nearly every fan of the series has pretended, at one point or another, to wield a lightsaber – a reality that this title sought to bring to life. However, uninspired visuals and lacklustre gameplay were presented in the demo. Fingers are crossed that it heavily improves prior to its upcoming release.

The mood was quickly improved as the always loveable Tim Schafer from Double Fine came on and talked about their Kinect title Sesame Street: Once Upon a Monster that will be released this fall. He was clever and witty as always while putting what will be the best children's game ever created on display.


Schafer noted that he "Learned how to keep care of ... [his] body from the Cookie Monster" and this video is just an example of the humour that exists at Double Fine.

Kinect Creative Director Kudo Tsunoda then made a fairly lengthy presentation regarding their Fun Labs creation. He featured the wonderful Kinect Me creation which allows you to become an Xbox Live avatar. This was soon followed by Kinect Finger Tracking which allowed images to become three dimensional canvas for your creativity. This demo, which looked impressive, really doesn't seem to have any real application. The same cannot be said about the Object Capture feature that allows you to put your favourite objects into your Xbox 360. From driving your favourite toy cars on tracks to skateboarding in a virtual world the possibilities seemed utterly endless. Let's hope that they can deliver on their promise of being able to "create your own content."

The required sports titles for Kinect were then shown by Nicole Makila in Kinect Sports Season 2 that seemed like a fun, yet shallow diversion from hardcore games. This title will hit shelves just in time for 2011 Holidays.

Dance Central 2 was then demonstrated by Harmonix's own Kasson Crooker. He noted that Dance Central was the best selling Kinect dance game and the sequel with new features such as multiplayer simultaneous dancing, and over 100 songs at launch will surpass the original with ease.

David Gabriel's favourite upcoming game.
Mattrick then re-entered the stage citing that with all their advances Xbox 360 will be "Looking to go from #1 in North America to #1 globally."

The conference then ended with a first look at "the dawn of a new trilogy on Xbox 360" in Halo 4 which will be released in 2012.

Overall the Microsoft conference went off without a hitch, and although some solid titles were presented, very few moments were able to blow anyone away. Halo 4, despite being leaked some hours before the conference, was groundbreaking as is the announcement of bringing Minecraft to the Xbox 360 Kinect. However, the majority of the show felt like one big advertisement for the Xbox 360 Kinect rather than a true display of what is to come on the Xbox 360. Though moving into the future it is pretty clear that Microsoft sees the Xbox 360 and the Kinect peripheral as one in the same.

Joshua McCaul says: B
David Gabriel says: B
Cian Crowdy says: B+
Jesse Dolman says: E

Joshua McCaul, NoobFeed.