Yesterday at the Sony Electronic Entertainment Expo Conference Kevin Butler, the "PlayStation VP of ... Lots of Stuff," was not to be found as Sony kept the proceedings quite professional in light of the recent PlayStation Network Issues. The conference, which was quite intensely analysed by NoobFeed's own David Gabriel, didn't feature the clever and witty jokes that we have been accustomed to receiving from Sony.

Nonetheless Kevin Butler, the man who stole the E3 2010 show and is the star of such YouTube and television ads as "Yes We Canada", "Moves from the Future" and the "S.H.A.F.T Method", weighed in this morning on the release of inFamous 2:


"Even his powers have powers!"


Thus far inFamous 2, a PlayStation 3 exclusive, has scored moderately well across the gaming universe garnering high 7s and low 8s.


"The BEAST is coming."

This realistic look at the morality, and complexity of being a superhero whom is blamed for the mass destruction of home is of course the sequel to Sucker Punch's 2009 release of the highly acclaimed inFamous which is currently being offered for free download as part of Sony's Welcome Back to PlayStation Network program.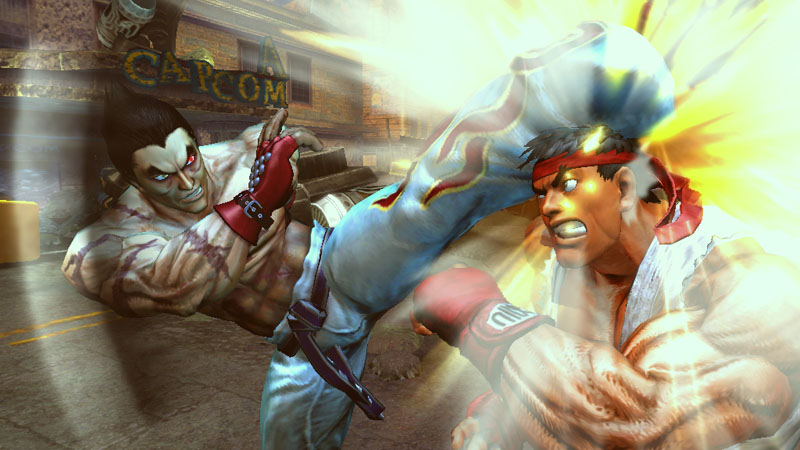 The long awaited Street Fighter X Tekken will be appearing on the PS3, Vita and Xbox 360.

As a bit of a side note, inFamous 2's protagonist Cole MacGrath was announced at Sony's E3 conference as appearing in the PlayStation Vita (formerly NGP) version of Street Fighter X Tekken which is set for release in 2012.

Joshua McCaul, NoobFeed.com