Mid-January a post on the Telltale Games Community revealed that the second episode of The Wolf Among Us, titled Smoke & Mirrors, would be arriving the first week of February. Telltale Games has held true, announcing the official release dates.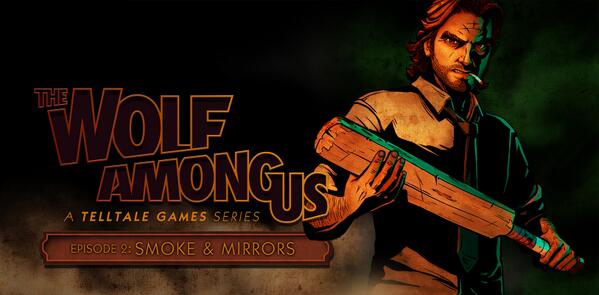 Telltale Games revealed release dates for Episode Two: Smoke & Mirrors on Twitter, with PC/Mac users worldwide getting the first chance at continuing the story of Bigby Wolf. The first episode ended with quite the dramatic conclusion, leaving many players yearning for more.
The Wolf Among Us - Episode Two: Smoke & Mirrors will be available on February 4 for PC/Mac and PlayStation 3 (North America), February 5 for Xbox 360 and PlayStation 3 (Europe) and will also be available on iOS sometime next week. See the trailer below and read NoobFeed's review of Episode One here.
Megan Bethke (@XboxBetty), NoobFeed.